Greetings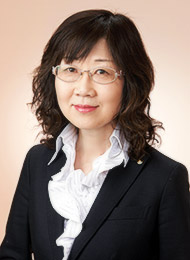 A new five-year graduate degree program called the Cooperative Doctoral Program for Disaster Nursing has been jointly offered by Chiba University, the University of Kochi, the University of Hyogo, Tokyo Medical and Dental University, and the Japanese Red Cross College of Nursing since 2014. This program has been the third offered by the Graduate School of Nursing at Chiba University, along with its Program in Nursing and Program in Nursing Systems Management.
The Cooperative Doctoral Program for Disaster Nursing is an entirely new educational initiative, in which the five cooperating universities are combining their respective strengths to train global leaders in disaster nursing.
Chiba University is thoroughly integrating its abundant educational resources as a comprehensive university, its educational expertise as a leader in higher nursing education, and its ability to combine practice, education, and research, into the training of personnel in the Cooperative Doctoral Program for Disaster Nursing.
The primary goal is to train personnel who can confidently deal with the complex and unforeseeable middle- to long-term issues arising in a disaster; who can cooperate or collaborate with a broad range of people in studying and understanding the structure of related problems and the formulation of necessary measures; and who can establish and develop new initiatives in the affected area, to promote its regeneration. Chiba University will exploit its numerous networks to offer a superior educational environment, developing not merely analytical skills from an academic perspective, but the inquisitiveness, leadership, and power to effect social change required of global leaders, through field experience and vigorous confrontation with real-world problems.
I hope you will join the pioneers in this new program, to develop sequential skills, make significant contributions to ensuring a safe and secure society and the promotion of human welfare, and expand the role expected of nursing in society. I welcome you to join us in this exciting endeavor.
Nobue Nakamura, RN, PHN, PhD
Dean, Professor, Graduate School of Nursing, Chiba University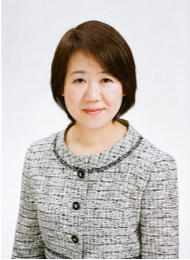 The Disaster Nursing Global Leader (DNGL) Degree Program, the first cooperative initiative by national, public, and private graduate schools in Japan, is finally being launched. The DNGL Program was chosen by the Ministry of Education, Culture, Sports, Science and Technology in FY 2011 as one of the 44 programs comprising the Program for Leading Graduate Schools, which was established with the aim of promoting the creation of a world-class graduate education hub that provides top-notch continuous doctoral degree programs, in order to develop leaders capable of acting on the global stage at the forefront of development, by integrating industry, government, and academia. To accomplish this aim in the field of nursing, Chiba University has collaborated with the University of Kochi, the University of Hyogo, Tokyo Medical and Dental University, and the Japanese Red Cross College of Nursing, to design a five-year continuous cooperative doctoral degree program aimed at developing global leaders who can demonstrate the interdisciplinary and international leadership required for effectively addressing and resolving a range of disaster nursing problems calling for attention around the globe.
In developing this new degree program, a 'dream team' informed by the accumulated and proven excellence of the five universities was created, and the result of their effort is an unprecedented doctoral degree program incorporating innovative ideas, which we hope may trigger a paradigm shift in nursing; one which will enhance human welfare worldwide by disseminating, through this new graduate education hub, the knowledge of nursing and nursing practices that has been developed in Japan, based on its distinct nature and culture.
I truly hope you will join us in realizing this dream!
Harue Masaki,RN, Ph.D. (Health Sciences)
Program Coordinator (Head Coordinator of Chiba University)