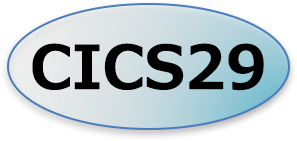 Chiba Interprofessional Competency Scale
CICS29 is the scale for measuring the practical abilities of interprofessional collaboration.
By answering 29 questions, the user can evaluate the abilities which are categorized to subscales.
CICS29 is validated, please refer to the below paper.
CICS29(English Version, pdf) is free to download and use.
When you use this scale, please contact the following:
Prof. Ikuko SAKAI, Chiba IP Studies Principal Investigator,
Department of Nursing System Management, Graduate School of Nursing, Chiba University. Address: 1-8-1, Inohana, Chuo, Chiba, 260-8672, JAPAN.
E-mail: ikusakai@faculty.chiba-u.jp